2023 Season Dates: Thursdays at 9:00 p.m. in June, July
A family tradition going back to 2004! Movies are projected on the side of the historic Port Isabel Lighthouse. No admission fee. Concessions available. The Lighthouse will be open until 9 p.m. (Admission will be charged for Lighthouse Tours. NEW MOVIE START TIME: 9:00 p.m.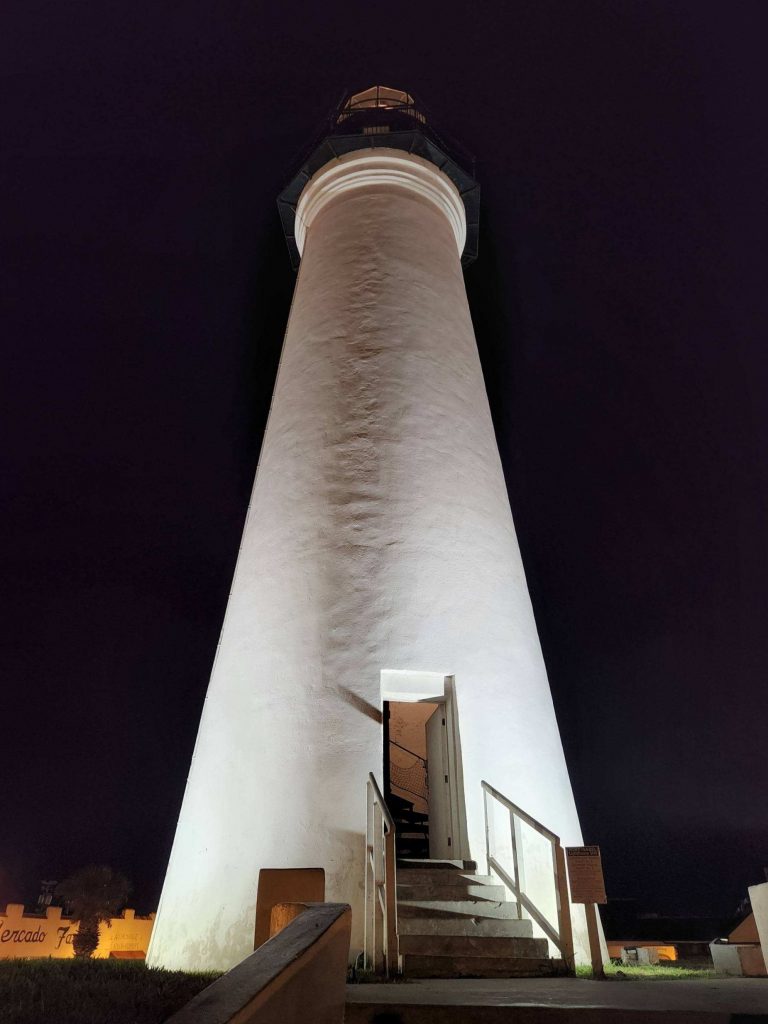 In 2004, the Lighthouse Establishment Cinema was created to offer families an opportunity to enjoy a unique and memorable experience at the historic Port Isabel Lighthouse. Since then, this event has been offered at no admission charge to the public. Concessions are sponsored by the Museums of Port Isabel.
Tens of thousands of people have enjoyed the Lighthouse Establishment Cinema. Movie choices have ranged from "The Creature from the Black Lagoon" to "Jaws" and a very popular "Grease", which has been shown twice.. Every effort is made to present a family friendly event. Before the season kicks off a survey is taken so viewers can vote on their favorites.
Lighthouse Establishment Cinema derives its name from the United States Lighthouse Establishment (USLHE). Established in 1789, it remained an agency of the U S Department of Treasury until 1910.
The Port Isabel lighthouse was constructed in 1852 and lit in 1853 at a cost of $15,000. It has served as a navigational beacon, a lookout for both the Union and Confederate troops during the Civil War and has been a tourist attraction since well before the turn of the century. In 1952, on the occasion of its century mark the lighthouse was dedicated as a State Park and for many years was the smallest State Park in Texas. In 1994, the Lighthouse Keepers Cottage was reconstructed from original plans and became home to the Port Isabel Visitor Center and Chamber of Commerce. In 2019, the site transferred to the Texas Historical Commission as a State Historic Site.
Today, the lighthouse square serves as the heart of the Port Isabel experience. School groups from all over south Texas visit the lighthouse and continue the traditional roll down the hill. Over 50,000 visitors a year enjoy the grounds and many make the trek to the top for a 16-mile view over the Laguna Madre Bay.
SCHEDULE: Showtimes are every Thursday during June & July beginning at 9:00 p.m.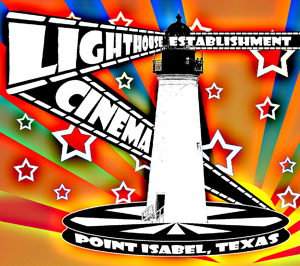 For more information, info@portisabel-texas.com. NO ADMISSION CHARGE. Concessions available.
BACKGROUND: The very first time images were projected on the side of the lighthouse was in 2003. During the Museums of Port Isabel's Day of the Dead Celebration, images were projected on the side of the Lighthouse while stories of suspense were shared by the community. That event was followed by the implementation of a plan to make this unique opportunity a recurring, scheduled event and the first summer schedule was set. Starting in 2008, fans of the event were able to get involved in the movie selection process by participating in a movie screening survey.