You have arrived at your Get-Away!
Port Isabel offers a variety of accommodations from modern to nostalgic, from inland to waterfront, all conveniently located, offering both long term and short term stays. Long Island Village features RV lots, park models, sea cottages and a full selection of amenities. Alta Vista, Queen Isabel Inn and White Sands, offer a nostalgic experience. Casa Rosa is conveniently located on Highway 100, mid-town and Southwind Inn, located in the heart of Port Isabel offers a breathtaking view of the Laguna Madre Bay.
ALTA VISTA VACATION RENTALS
956/371-3887
702 Polk St.
www.altavistarentals.net
Pool.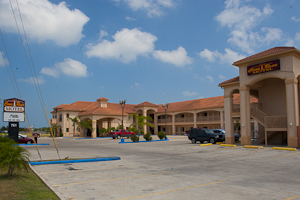 CASA ROSA MOTEL
956/943-2052 or 956/943-3465
716 W. State Highway 100
Pool, jacuzzi & laundry. Centrally located on the Highway.
(45 rooms)
LONG ISLAND VILLAGE RENTALS
956/943-6449
900 S. Garcia St.
longislandvillage@live.com
www.longislandvillage.com
Pool, golf course, club house, tennis courts &
shuffleboard. Park models, cottages, long &
short term rentals.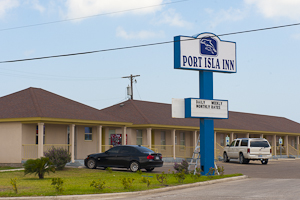 PORT ISLA INN
956/772-2020
200 N. 2nd St.
Spacious rooms include full kitchen. Pool. Boat parking space.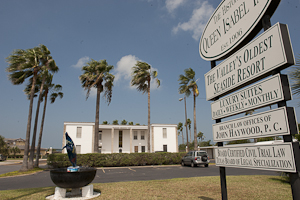 QUEEN ISABEL INN
956/943-1468
300 S. Garcia St.
www.queenisabelinn.com
Bayfront view. Pool & laundry.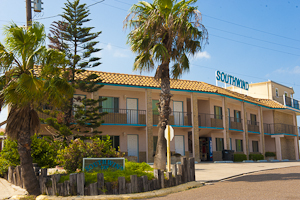 SOUTHWIND INN
956/943-3392
600 E. Davis St.
www.southwindinn.com
View of the Laguna Madre Bay. Pool. (17 rooms)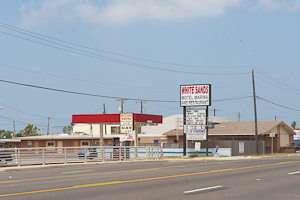 WHITE SANDS RESTAURANT, MOTEL, MARINA
956/943-2414
418 Highway 100
Restaurant, laundry. (25 rooms)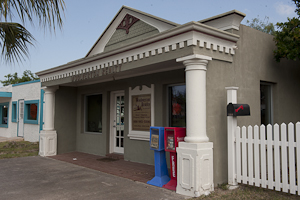 WOOLVERTON REALTY
956/943-5506
110 State Highway 100
www.woolvertonrealty.com
realestate@woolvertonrealty.com
Woolverton Realty has a variety of rental options
from condos to cottages to houses available.
____________________________________________________
Report errors to info@portisabel-texas.com.