Summer at the Shoreline in Port Isabel!

Welcome Summer Traveler! The traditional beach pilgrimage awaits and your plans should include Season 11 of the Lighthouse Establishment Cinema opening Friday, June 5th with"FROZEN", a visit to the Museums of Port Isabel, our unique shops with new arrivals for that special trinket or souvenir or collectible, a great meal in our restaurants or cafes, fish from the pier or take a charter and take in the view of the beautiful Laguna Madre Bay. Then extend your visit! See our accommodations here> http://bit.ly/1FnUt7B.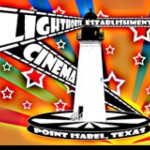 2015 LIGHTHOUSE ESTABLISHMENT CINEMA
Season 11 will start on June 5th at 9:30 p.m. at the historic Port Isabel Lighthouse. This is a free event and open to the public. Conessions are available. For more information call the Port Isabel Visitors Center at 956/943-0755. 2015 schedule, EVERY Friday in June & July at 9:30 p.m.
Thanks to all who participated in our movie survey! Here's the Season 11 movie line up:
JUNE 5: FROZEN
JUNE 6: HOME
JUNE 12: BIG HERO 6
JUNE 19: LEGO MOVIE
JUNE 26: GODZILLA
JULY 3: SMURFS II
JULY 10: MALEFICENT
JULY 17: SPIDER MAN II
JULY 24: PLANES (FIRE & RESCUE)
JULY 31: ANNIE
The Lighthouse Establishment Cinema is sponsored by: Quik Stop, City of Port Isabel, Port Isabel Economic Development Corporation & Museums of Port Isabel.
Movies will be projected on the side of the lighthouse every Friday in June and July at 9:30 p.m. This a FREE, family friendly event. Concessions available.


2015 SUMMER CAUSEWAY RUN Set for June 6th.
Run or walk to Port Isabel across the beautiful Queen Isabella Causeway from South Padre Island, Texas. 10K Causeway Run starts at 8:00 a.m. and 5K Fitness Walk starts at 8:30 a.m. The event route starts on South Padre Island and finishes across the Causeway in Port Isabel. 1-800-527-6102 or 956/943-2262. Register online at: http://bit.ly/1PIRJud.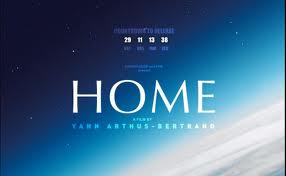 There will be a special movie showing at the Lighthouse Establishment Cinema on Saturday night, 9:30 p.m. Concessions available.
Movie: "HOME" by director Luc Besson
SYNOPSIS
The film, produced by the brilliant and ecology-minded French director Luc Besson, is the work of acclaimed aerial photographer Yann Arthus-Bertrand, whose cinematography, covering landscapes in 54 countries, provides a journey you'll never be able to experience anywhere else. Bertrand's views of Earth from above are so powerfully exquisite they will bring you to tears.
Nut, along with its enthralling images, the film delivers alarming statistics about climate change and how quickly it is transforming our beautiful planet into a place that will be uninhabitable. Glenn Close does a beautiful job with the English language narration, Salma Hayek voices the Spanish version and other ecology-minded actors contribute the French and other language editions.
The documentary is intended to spur you to sustainable behavior, and ends with some instruction about how you can help conserve our Home.
This is a must see film, especially for kids. Well, and parents, too. And, yes, any and everyone who thinks about what the future holds for our species and all the others that share our Home.

Sunday, June 7th, from 9 a.m. to 4 p.m., Port Isabel Antique & Flea Market. Beulah Lee Park on Highway 100. Dozens of dealers & thousands of deals! March – October: 1st Sunday of the Month. 1st & 3rd* Sunday 9a-4p November – February. FREE ADMISSION! For more information: Gloria Bates 956/455-6798.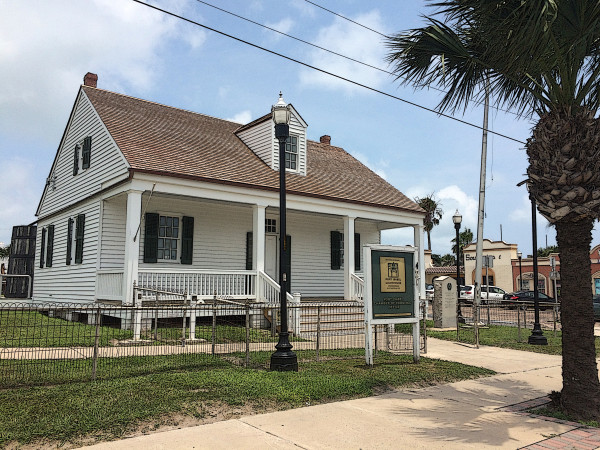 Port Isabel Visitor Center.
The Port Isabel Visitor Center (in the Lighthouse Keeper's Cottage) is now open. Hours of operation are Monday – Saturday 9 a.m. to 5 p.m. Phone: 956/943-0755.
Port Isabel Lighthouse Summer Hours start on Monday, June 1.
Sunday – Thursday: 9 a.m. to 6 p.m.
Friday: 9 a.m. to 5 p.m.
Saturday: 10 a.m. to 7 p.m.
Regular hours (9 a.m. – 5 p.m.): will resume September 1. Tickets for the lighthouse and museums can be purchased on site.
COMING IN JULY…

For more information call Jeannie Flores at (956)943-0755.