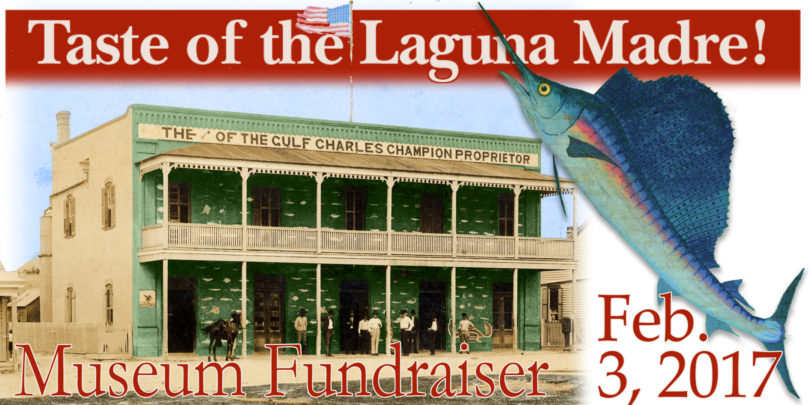 Live Music by Pelican West!
20th Annual Taste of the Laguna Madre! This is THE Museums of Port Isabel FUNDRAISER! It is scheduled for Friday, February 3rd, from 7 to 10 p.m., at the Port Isabel Event & Cultural Center. The fundraiser proudly presents live music with PELICAN WEST! Tickets are on sale now at the Port Isabel Visitors Center, Museums of Port Isabel, Port Isabel Chamber of Commerce, Port Isabel Public Library and online at https://2017-mopi-fundraiser.eventbrite.com.
For more information contact Jeannie Flores or the Museum Staff at 956/943-7602.