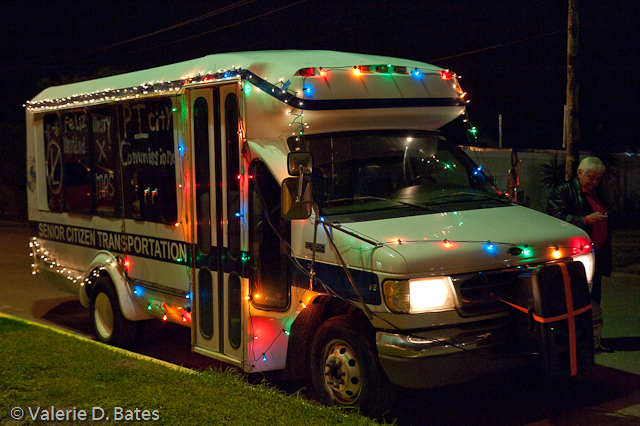 On Wednesday, December 15, from 6:00 to 9:00 p.m. the City of Port Isabel
will be sending a group of judges in a decorated, caroling Santa-Mobile throughout Port Isabel looking for the best ten lighted and decorated properties (commercial or residential). Property owners with the best lights and decorations will be given a winning ticket which they can redeem for their prize package at the Treasures of the Gulf Museum at 317 E. Railroad Ave. beginning on Tuesday, December 21.
Look for the decorated, caroling Santa-Mobile in your neighborhood after 9:00 p.m. on Wednesday, December 15th!
If you have a property you would like to nominate,
please contact the Port Isabel City Hall at 956/943-2682 by December 14th, 5:00 p.m.